The top free control panels for dedicated servers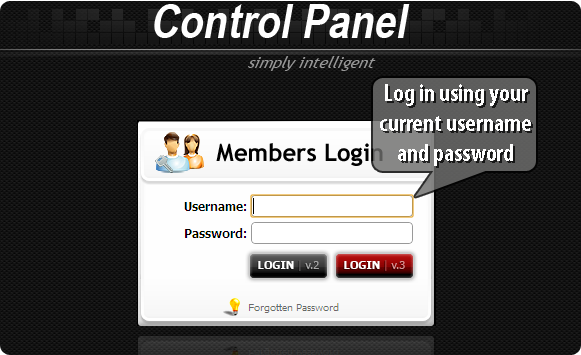 In previous blog posts, we have reviewed cPanel, Plesk and DirectAdmin, the four major commercial control panels. Commercial control panels are recommended mainly for being stable and the updates and support you get from their developers. However, with growing communities, some free and open source control panels are able to meet the requirements of most dedicated server admins. In this post, we review some of the best free and open source control panels available for your dedicated servers.
Webmin/Virtualmin:
Webmin is the clear overall winner in terms of features. It also works like a charm for someone you is upgrading from a cPanel shared hosting account to a dedicated server or VPS. Webmin gets a higher rating than Vesta CP for offering tons of configuration options and the size of its community. It stands out for a number of reasons. One, it can be used with Virtualmin module which allows non root users to manage a website account, similar to the WHM and cPanel setup. Second, it is huge in terms of community support. Third, it is easy to configure, therefore, quite functional and more secure than its competitors. It also has a commercial version if and when you feel the need to upgrade.
Vesta CP:
Vesta CP was developed in Russia and it checks all the boxes you expect from Russian software. It offers all the features that zPanel has and it is good on the eye. In addition to all zPanel features, it also comes with Nginx and Varnish Cache out of the box. You can also install Vesta CP with Apache but without Nginx by unchecking a box if that's what you need.
zPanel
Preferred for its user friendly interface and features, zPanel is a popular free, stable and as secure as free control panels can get. The latest version includes an installer script. It offers all the basic features like Apache web server, MYSQL, PHP5, PHPMyAdmin, host multiple websites, create cron jobs, etc. It also includes most day to day administration tools and other necessary tools like FTP server, DNS and email server.
Webuzo
Developed by the popular script deployment program Softaculous's developers, Webuzo is remarkably similar to cPanel. Even though it has script deployment going for it, Webuzo lacks support for the control panel side. Also, it does not have a backend like WHM which means that it is more or less focused on the basic server administration tasks and unable to carry out powerful customization.
Kloxo
Kloxo has been sidelined in favor of its fork, the Kloxo-MR. Kloxo-MR is a powerful control panel with tons of features yet it needs a hands-on approach. It offers great usability and a script deployment tool like Fantastico or Softaculous. It can also be quite buggy at times and leave you on your own for lack of professional support and be dependent on community support. Kloxo-MR also went through a bad phase of security concerns which led to more questions about its credibility.
The others:
ISPConfig offers a lot of features and has great community support but is not beginner friendly and it is suitable for those with experience in system administration.
ServerPilot is a great choice, it deploys LAMP, Nginx and a firewall for security but it is limited to Ubuntu and it doesn't offer email and DNS management options, etc.
Ajenti is a feature rich control panel with a minimal interface that uses PHP5-FPM. It is a great plugin focused control panel with a small footprint on memory. Although it is free, the catch is that the free version is limited for personal use only.
We will be looking at more control panels like Ajenti and take a deeper look at some in the future. Meanwhile, we would love to hear your story. Let us know your preference and experience with web hosting control panels in the comments below.