My Account
streaming
Dedicated Servers


streaming dedicated servers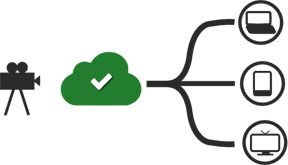 Need a Dedicated Server for Streaming?
Business large or small, dedicated servers are a prime need today. Almost everything in the world is going digital. Don't you believe it's crucial to secure data that plays a pivotal role in business? When planning to host a commercial website, some kind of a mail server or an exclusive web application, making the right pick plays a big role. The most popular option though is shared hosting.
Are you aware of the drawback of shared hosting? Well, the name says it all. It implies that resources of a single server are shared and used by different other websites. Obviously you enjoy less control and thwarted security of data! Dedicated servers on the other hand offers you optimum control and an all-exclusive right on the server's resources. No sharing in a nutshell!
This is undeniably a huge advantage! Firstly, you don't have to put up with the troubles of other websites jamming your server's CPU and RAM. Secondly, your server will never wear down or run slow due to bad scripts on a roll in some other website.
Switching to dedicated server hosting is absolutely compulsory if you own a big-hit website that successfully draws in a lot of traffic. It's kind of an upgradation that offers you ample space, optimum performance, top-notch security and complete access to the server's resources. Cherry on the cake – you also get to enjoy a unique IP address that's certainly not the case when opting for shared hosting services.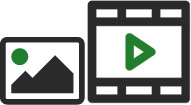 Features
Low Latency Network Built for Streaming.
Global network with more than 5 Tbps capacity.
World class 24/7/365 support service.
Optimum streaming benefits for continuous viewing of audio and video contents.
ideal combination of Best performance and unbeatable value.

If you are planning to set-up a platform that hosts HD videos, live streaming, audio content, online games or some super-advanced software without any hassle, the revolutionary new Dell R720 is rightly your go-to dedicated server. It makes streaming a piece of pie!
Server
CPU Speed
Memory
HDD
Port
Bandwidth
Monthly
4/8x 3.2 GHz
16GB DDR3
120GB SSD + 3x2TB SATA
1 Gbps
150TB
$149
4/8x 3.2 GHz
16GB DDR3
120GB SSD + 3x2TB SATA
1 Gbps
UNMETERED
$245
4/8x 3.2 GHz
16GB DDR3
4x3TB SATA or 1x480GB SSD
1 Gbps
UNMETERED
$239
8/16x 2.4 GHz
32GB DDR3
4x1TB SATA + 2x240GB SSD
1 Gbps
UNMETERED
$195
8/16x 2.4 GHz
32GB DDR3
120GB SSD + 6x1TB SATA
1 Gbps
150TB
$199
8/16x 2.4 GHz
32GB DDR3
120GB SSD + 6x1TB SATA
1 Gbps
UNMETERED
$275
4/8x 3.8 GHz
16GB DDR4
4x3TB SATA
10 Gbps
90TB
$149
4/8x 3.6 GHz
64GB DDR3
2x 4TB or 1x 480GB SSD
10 Gbps
150TB
$289
Datacenter Info:
Location:

Haarlem, Netherlands

Datacenter:

Evoswitch

Uptime:

99.99%

Test IP:

95.211.210.39
Network and Bandwidth
Server port speed: 1Gbps/10Gbps Dedicated in full duplex. The bandwidth: 90TB, 150TB or UNMETERED / Unlimited .
Streaming / CDN is allowed in the above servers .
Test the speed of the network by downloading a speed-test file.
Select a file to Download
About EqServers
EqServers LLC was founded in 2011, We are hosting provider specializing in unmanaged dedicated server in 2 locations :
US | Netherlands .
Eqservers LLC 3422 Old Capitol Trail Suite 28, Wilmington, DE 19808 .
T: 800-889-0085
F: 302-231-2313
Know More
What our client Says